I am writing with an update on issues relating to the pandemic.
Reminder
To help mitigate the spread of COVID-19, Governor Tom Wolf has extended the stay at home order for most of eastern Pennsylvania, including Bucks County, through June 4th, except for those who work in life-sustaining businesses or to go to the grocery store or pharmacy, or for other essential needs. When going out, it's important to wear a cloth mask, practice social distancing, and frequently wash hands and thoroughly clean all surfaces to prevent the spread of COVID-19.
Last Friday, May 8th, 24 counties in the northwest and north-central regions of Pennsylvania were moved from the red phase of reopening to the yellow phase. The decision was made for these counties, in part, due to low per-capita case counts and the ability to conduct contact tracing and testing.
On Friday, May 15th, an additional 13 counties in southwestern Pennsylvania will be moved from the red phase to the yellow phase of reopening.
I will continue to update you as we learn more about the phased re-opening of the Commonwealth.
Join Our Facebook Live Town Hall on 5/15
My next live Facebook Town Hall will be Friday, May 15th at 4:30 PM.  To join the conversation, visit my Facebook page on Friday at that time.  To receive a notification of when the event starts, and any other time I go live, you can "like" my Facebook page.
Telephone Town Hall on 5/19
Letter to Supreme Court on Foreclosures and Evictions
This week I joined with Senator Katie Muth (D-44) and our Democratic colleagues in the Senate and 39 Democratic House members to request that the Pennsylvania Supreme Court issue an order staying all eviction and foreclosure proceedings until 90 days after a county is moved from the red phase to the yellow phase of reopening. 
A stay on evictions and foreclosures until a specific date will not adequately protect Pennsylvanians whose counties, like Bucks, were among the first to shut down and will remain in the red phase for a longer period of time.  Currently, an Executive Order from Governor Tom Wolf extends a stay on foreclosures and evictions through July 10th.
The letter also calls for the stay to apply both to individuals and commercial real estate property, an expansion of the Governor's order which does not address commercial properties.  Both individuals and businesses would be required to pay back money owed once the 90 days has passed.
The full text of the letter to the Pennsylvania Supreme Court can be found here.
Bucks County Opportunity Council Food Drive 5/20
Middle and High School Distance Learning Discussion
I'm grateful to have had the opportunity to continue our discussion on education this past Tuesday with a student and instructors from some of our middle and high schools. Thank you to Kelly, 12th grade student at Central Bucks East, Pam Martino, 6th grade English Language Arts and Math teacher at William Penn Middle School, and Victoria Nichols, 6th grade Special Education teacher at New Hope-Solebury Middle School for joining me and offering your perspectives during this unconventional time in education.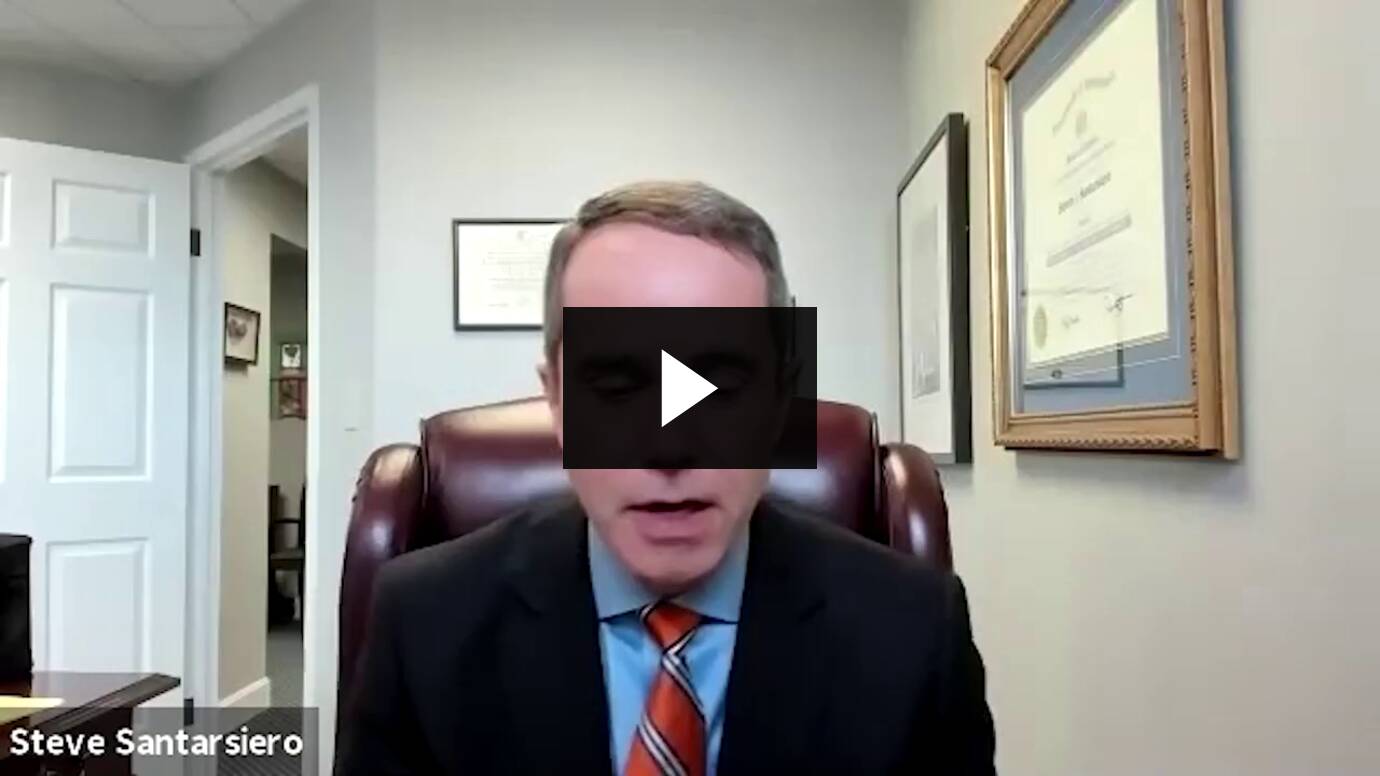 Voter Registration Deadline 5/18
Monday, May 18th is the last day to make changes to your voter registration before the   Pennsylvania Primary Election on June 2nd.  Check your voter registration status and be sure to make any updates to your registration register.votesPA.com before 11:59 PM on May 18th.
Request a Mail-in Ballot for the June 2nd Primary
More than 1.2 million Pennsylvanians have requested their mail-in ballot for the upcoming Primary Election on June 2nd.  The last day to request a mail-in ballot for the primary is less than two weeks away on Tuesday, May 26th.  You can request a mail-in ballot at VotesPA.com/ApplyMailBallot.  Already requested your ballot? Track the status of your ballot by clicking here.
Round of Applause
This week, our round of applause goes out to all of the college seniors, like my daughter Nancy and my chief of staff's son James Closser, who are graduating this month! I know this isn't how you pictured the culmination of your college careers, but your accomplishments are worthy of celebration and in no way diminished by the current crisis.  As you look back on your college experience with your friends in the coming years, may this be a unique bonding experience that creates a deeper appreciation for the times you got to spend together.  Cheers to the class of 2020!
Do you know of a business or individual who is going above and beyond during these unprecedented times to help others? Email senatorsantarsiero@pasenate.com for a chance to be featured in our District Update or on our social media pages.
Stay Up-to-Date
Please visit the district newsroom to view additional stories, videos, and photos from across the district and the commonwealth.
You can also follow me on Facebook, Twitter, and Instagram for more regular updates.
Offices of State Senator Steve Santarsiero
All offices are temporarily closed to visitors due to COVID-19.
www.senatorstevesantarsiero.com
DOYLESTOWN OFFICE
2003 Lower State Road
Building 100, Suite 121
Doylestown, PA 18901
Phone: 215-489-5000
Fax: 215-489-5200
NEWTOWN OFFICE
3 Terry Drive
Suite 201
Newtown, PA 18940
Phone: 215-497-9490
Fax: 610-831-8837
HARRISBURG OFFICE
184 Main Capitol Building
Senate Box 203010
Harrisburg, PA 17120-3010
Phone: 717-787-7305
Fax: 717-783-5962
TULLYTOWN SATELLITE OFFICE
500 Main Street
Tullytown, PA 19007
Hours: Tuesdays and Thursdays, 9:00 AM - 12:00 PM